About Hungary and Budapest
Hungary in numbers
Population of Hungary: 9 877 365 (01.01.2018)
Population of Budapest: 1 749 734 (01.01.2018)
Official language: Hungarian (Magyar)
Area: 93 030 km²
A bit about Hungary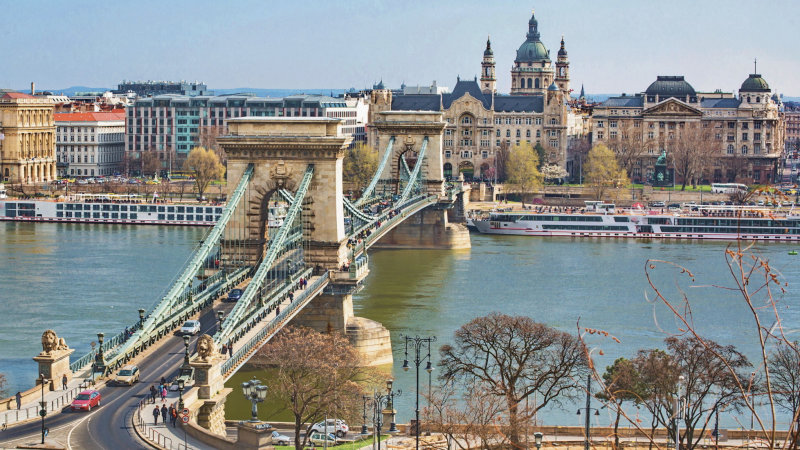 Hungary is a landlocked country in the heart of Europe that speaks a Uralic language that is completely different from the languages of its neighbouring countries. It is also known as "the land of waters", as it is not only home to the largest lake in Central Europe called Balaton, but also has over a thousand thermal water springs scattered around the country. The culture and people of Hungary show a great variety of unique traditions and customs, incorporating the heritage of a thousand years of history.
The first major settlement was the ancient Aquincum, originally a Celtic community that later became the Roman capital of Lower Pannonia and the border province of the Roman Empire. Visitors can find buildings and baths constructed and reconstructed during the Ottoman occupation in the 16th and 17th centuries, churches and museums built during the reign of the Habsburgs and numerous other sights demonstrating the various historical periods of the capital city.
Many different populations, most prominently the Tartars and Turks, have left their footprints in Budapest.
The city of Budapest was officially formed in November 1873 by the merger of the neighbouring cities of Buda and Óbuda in the Western side of the Danube and Pest in the East. Since 1987, the area extending from Margit híd (Margaret bridge) to Szabadság híd (Liberty bridge), including the Castle District of Buda and one of the largest Parliament buildings, has been included in the World Heritage List.
Budapest remains the only capital city in the world rich in thermal waters with healing qualities: more than a hundred medicinal hot springs supply most of its famous spas. Additionally, it is the only capital in the world with caves of significant size and length underneath its buildings and streets. More than two hundred caves are known under the Buda side of the town. Budapest has the oldest electrified underground railway system on the European continent, and the second-oldest electrically operated underground railway in the world: Underground Line 1 or Yellow Line (Millennium Underground).