Scientific Committee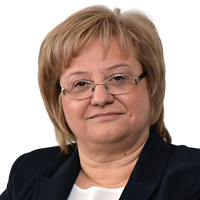 Mariana Kotzeva (Eurostat)
Mariana Kotzeva is Director-General of Eurostat.
She was appointed by the European Commission on 1 March 2018. Ms Kotzeva is not only the first Bulgarian Director-General in the European Commission but also the first woman at the helm of Eurostat.
Ms Kotzeva held the post of Acting Director-General of Eurostat from 1 January 2017. She joined Eurostat as a special adviser in 2012, becoming its Deputy Director-General in 2014.
Prior to joining the European Commission, Ms Kotzeva was the Head of Bulgaria's National Statistical Institute. She also held a number of high-level consulting posts in the Bulgarian and foreign administrations, and led international projects for the United Nations and the World Bank.
Ms Kotzeva has a Master's degree in economics and a PhD in statistics and econometrics. She is an Associate Professor of Statistics at the University of National and World Economy in Sofia.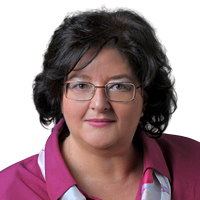 Gabriella Vukovich (Hungarian Central Statistical Office)
Gabriella Vukovich was appointed President of the Hungarian Central Statistical Office in 2010, and serves as Chief Statistician of Hungary since 2017. She was elected Vice-President of the ISI Executive Committee for the period 2019–2021. She was also elected Co-chair of the UN High-level Group for Partnership, Coordination and Capacity-Building for the 2030 Sustainable Development Agenda in 2015. Previously, she was a consultant in Social Statistics and Demography. Between 1998 and 2004 she was Vice-President of the HCSO, and prior to that she was director of the Census Department. From 2012 to 2013 she was elected Chair of the United Nations Statistical Commission. In 2014 she was the Acting Chair of the UNSC. She worked as a demographer at the Population Activities Unit of the United Nations Economic Commission for Europe in Geneva and as a Population and Development specialist at the Population Division of the United Nations in New York. She holds a doctorate degree from the Faculty of Law at the Eötvös Loránd University in Budapest, an Honorary Professor title from the National University of Public Service and from the University of Miskolc, as well as an Honorary Doctor title from the University of Miskolc.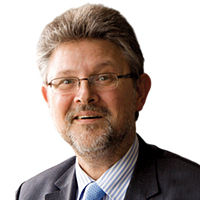 Eduardo Barredo Capelot (Eurostat)
Eduardo Barredo Capelot is the Director Methodology; Dissemination; Cooperation in the European Statistical System at Eurostat, the statistical office of the European Union, which is a Directorate-General of the European Commission. From 2012 to 2018, he was heading different directorates at Eurostat from 2012 to 2018.
He joined the European Commission in 1991, where he has developed most of his career at Eurostat, working in the areas of external trade and balance of payment statistics, national accounts and government finance statistics, and business statistics.
Eduardo Barredo Capelot holds academic degrees in Economics and Geography by the universities of Madrid and London respectively, and postgraduate studies at the College of Europe in Bruges.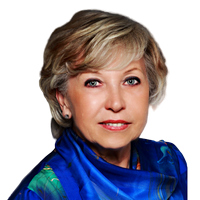 Marie Bohatá (Center for Economic Research & Graduate Education, Economic Institution)
Marie Bohata studied Econometrics at the University of Economics in Prague and earned her degree in Systems Theory. She spent about 25 years in applied economic research. After the political changes in the Czech Republic in 1989, she was involved in many international projects and activities, and served on boards of several professional associations, including those dealing with business and public service ethics.
In 1998 she entered the statistical community as President of the Czech Statistical Office and later Deputy Director General of Eurostat (2004–14). After her retirement from Eurostat, she re-joined the Economics Institute of the Czech Academy of Sciences. Currently, she co-ordinates research projects focusing on public administration, and lectures at several universities. She is author of publications in economics, statistics and ethics. Since May 2019, she serves on the European Statistical Advisory Committee.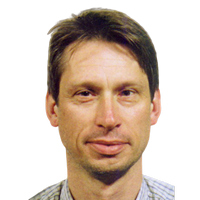 Barteld Braaksma (Statistics Netherlands)
Barteld Braaksma is innovation manager at CBS, the National Statistical Institute of the Netherlands. In this role he has initiated, supported and developed a wide range of concrete innovation tracks at his institute; often in close collaboration with public and private partners like cities, ministries, universities, large companies and small start-ups. Beside his CBS duties, Barteld is active in various international groups at European and worldwide level, relating to data-driven innovation and modernisation.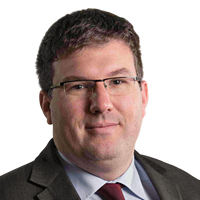 János Gerendás (Magyar Nemzeti Bank)
János Gerendás graduated from the Faculty of Economics at Corvinus University of Budapest with a degree in macroeconomic analysis. Since 2006, he has worked in the commercial banking sector as an analyst and senior analyst. His primary responsibility was researching and predicting global and Hungarian macroeconomics trends. From 2010, he participated in designing the 2014–2020 EU budgetary cycle as a Department Head, and later as a Deputy Minister of State at the Ministry of National Economy. Since 2013, he has been the Director of monetary policy and financial market analysis of the Magyar Nemzeti Bank; and since 2014, he is the statistics director of the MNB. In this position, he is responsible for the legal and quality assurance tasks of the MNB's mandatory reporting and the methodological and IT issues of data processing and publication. He is a permanent member of ECB's Statistical Committee (STC).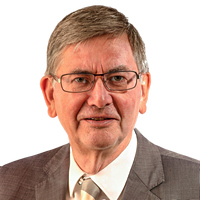 Stephen Penneck (International Statistical Institute)
Stephen Penneck is currently President-elect of the International Statistical Institute and Honorary Officer for Official Statistics at the Royal Statistical Society. He was President of the IAOS from 2011 to 2013, having retired in 2012 as Director General at the UK's Office for National Statistics (ONS). He chairs the ISI's Advisory Board on Ethics, is a Fellow of the Royal Statistical Society, a Chartered Statistician, and an elected member of the ISI.
Since retirement, Stephen has published articles and given lectures on a range of topics in official statistics including economic statistics, open data, and governance, trust and ethics. He contributed to ISI workshops and regional conferences in Korea, Cameroun and Malaysia and has organised sessions at recent IAOS conferences and WSCs on the work of the Ethics Committee; implementing the UN Fundamental Principles in developing countries; and Ethics and Big Data.
Stephen has had wide experience as a government statistician in the UK, initially in economic statistics, and then in statistical governance. In senior management positions, he had responsibility for surveys and for methodological advice. Stephen studied for his Bachelor of Science degree in Economics and Statistics at Southampton University and has a Master's degree in Econometrics from Birmingham University.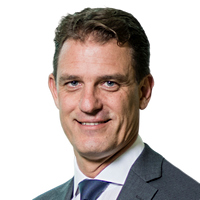 Konrad Pesendorfer (former Director General of Statistik Austria)
Konrad Pesendorfer started his professional career as an economist at the Oesterreichische Nationalbank, the Austrian Central Bank, and at the Federal Ministry of Finance, was Economic and Financial Counsellor at the Permanent Mission of Austria to the OECD and Counsellor to the Executive Board of the European Central Bank in Frankfurt. Before being nominated to his current position, he was the Economic Policy Adviser to the Austrian Prime Minister.
Mr Pesendorfer studied economics at the Vienna University of Economics and Business Administration and holds a Ph.D. in economics. He was lecturer on international economics at the H.E.C. Business School in Paris and at the Institut d'Etudes Politiques de Paris (Sciences Po) in Paris.
He was the Director General of Statistics Austria between 2010–2019. In this function, he represented Austria in the European Statistical System Committee. Since 2015, Mr Pesendorfer is chairman of the OECD's Committee on Statistics and Statistical Policy. Since 2016, he is Co-Chair of the International Comparison Program Governing Board of the UN/World Bank, set up to calculate worldwide Purchasing Power Parities.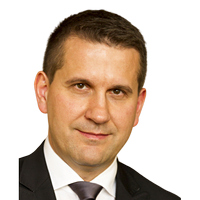 Dominik Rozkrut (Statistics Poland)
Dominik Rozkrut is President of Statistics Poland. He graduated from the School of Economics and Management at the University of Szczecin (Poland), and holds a PhD in Economics, Statistics, Econometrics and Time Series Analysis. In 2008–2016 he worked as Director of the Statistical Office in Szczecin, where he conducted surveys on science, technology and innovations, information society, as well as transport and communication. As member of several intergovernmental working groups, he successfully manages statistical cooperation with international organizations in Europe and worldwide.
He represents Polish official statistics in the high-level meetings with the statistical systems of various international organizations. In his capacity as president, he presents Poland's national position in the European Statistical System Committee, the Conference of European Statisticians of the United Nations Economic Commission for Europe, the United Nations Statistical Commission, as well as the Committee on Statistics and Statistical Policy of the Organisation of Economic Cooperation and Development.
Dominik Rozkrut has also been elected member of executive or advisory bodies setting strategic work directions of the mentioned international organizations. These are: the Vision Implementation Group, the Friends of the Chair Group on the Fundamental Principles of Official Statistics, the CSSP OECD Bureau, and most recently, he became member of the CES Bureau and the UNECE High Level Group on Modernisation of Official Statistics. Moreover, he has been chairing the European Statistical Partnership Group since January 2020, and leading the Task Team of the UN Global Working Group on Big Data for Official Statistics dealing with Training, Skills and Capacity-building. He also served as member of the EU Business-to-Government (B2G) Data Sharing group until 2019.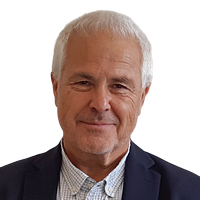 Tamás Rudas (Eötvös Loránd University)
Tamás Rudas is Professor at the Department of Statistics, in the Faculty of Social Sciences at Eötvös Loránd University in Budapest. He is also Recurrent Visiting Professor at the Central European University's Political Science Department, and Affiliate Professor in the Department of Statistics at the University of Washington, Seattle. He is a former President of the European Association of Methodology and an Elected Fellow of the European Academy of Sociology. He was Founding Dean of the Faculty of Social Sciences, Eötvös Loránd University (2003–2009) and Director General of the Centre for Social Sciences, Hungarian Academy of Sciences (2016–2018). His main research interests include categorical data analysis, survey research and causality. His works have been published by Springer and Sage, the Annals of Statistics, the Journal of the Royal Statistical Society and Sociological Methodology, among others.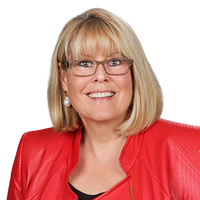 Silke Stapel-Weber (European Central Bank)
Silke Stapel-Weber has over 25 years of experience in official statistics. Over this period, she has held various technical and management positions at the German Federal Statistical Office, the Publications Office of the European Union (EU) and Eurostat (the Statistical Office of the EU).
Since February 2019, she is the Director General for Statistics at the European Central Bank (ECB) and chairs the ECB Statistics Committee. The Directorate General provides statistical products and services to the ECB, the European Systemic Risk Board, other European and International Organisations and the public at large. Next to the responsibilities at the macro data side in the area of banking statistics, financial accounts and BOP, her responsibilities cover data management and development and integration of granular databases, e.g. about securities and credits, that allow better insights into the interconnectivity of and the risks in the banking sector. She also oversees the ECB contribution to the development of the new international statistical and data standards and supports their implementation in the ECB and the European System of Central Banks.
As Director for Macro-Economic Statistics at Eurostat from 2014 to 2019, her main responsibilities included National Accounts, Prices and Balance of Payments (BOP). Her responsibilities covered methodological developments, data production and publication and compliance and quality management, including international cooperation with the EU Member States and other international organisations.
Silke Stapel-Weber represents the ECB in various professional bodies, including the Inter-Agency Group (which involves the UN, IMF, ECB, BIS, World Bank, OECD and the European Commission), the Irvine Fisher Committee and in the G-20 context. She is an elected member of the International Statistical Institute.
She studied Macroeconomics and Statistics in Berlin and Novosibirsk, gaining a First Class Honours degree in 1986 and a PhD in 1989, both in Macroeconomics.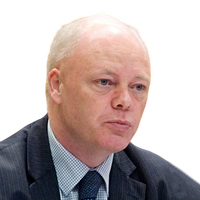 Steven Vale (United Nations Economic Commission for Europe)
Steven Vale is a senior statistician and Regional Adviser in Statistics at the United Nations Economic Commission for Europe (UNECE). He has worked in official statistics for over 28 years, with the UK Office for National Statistics, Eurostat, the OECD, and, for the last 13 years, the UNECE. His main areas of expertise are modernisation of official statistics, statistical capacity development, business statistics, and statistical quality management.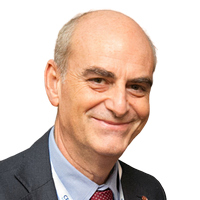 Maurizio Vichi (European Statistical Advisory Committee)
Full Professor of Statistics, Head of the Department of Statistical Sciences at Sapienza University of Rome, Editor of the international journal Advances in Data Analysis and Classification published by Springer and Acting Chairperson of the European Statistical Advisory Committee of EU.
He teaches "Multivariate Statistics" and "Advances in Data Analysis and Statistical Modelling". His research interests extend to statistical models for clustering, classification, dimensionality reduction, composite indicators, PLS, SEM and new methods for official statistics concerning smart statistics and big data analysis. He is author of more than 150 papers mainly published in international peer reviewed Statistical Journals.