Transportation
Arriving to the venue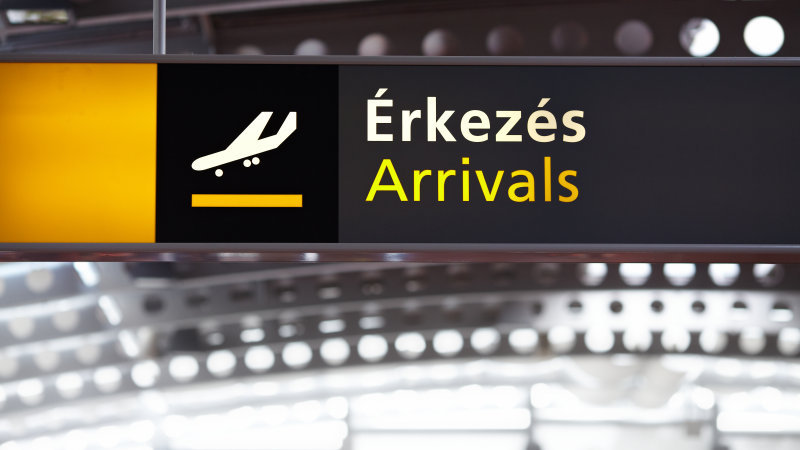 Budapest Ferenc Liszt International Airport (BUD) is the international airport serving the Hungarian capital city of Budapest.
The official taxi company of the airport is Főtaxi, and its booths are located at the exits in Terminals 2A and 2B. Taxis charge a fixed kilometre-based fare of 300 HUF/km (0.95 EUR/km) in addition to the one-off base fare of 700 HUF (2.20 EUR) and waiting fee. A taxi from the airport to the city centre costs approx. 8000 HUF (26 EUR). Credit cards are also accepted for payment.
Other modes of transportation from the airport to the Q2020 Conference venue are the Airport Shuttle-Minibus service, as well as the public transport bus 100E, which operates every 30 minutes between the airport and city centre (arriving at Deák Ferenc Tér, a 10 minute walk to the Marriott Budapest). Tickets for bus 100E cost 900 HUF and are available at the airport's BKK customer service centre.
Keleti Pályaudvar is one of the main train stations of the city, and also serves as metro station for lines M2 and M4. From Keleti Pályaudvar, take M2 to Deák Ferenc Tér, and walk about 10 minutes west to the Marriott Budapest.
The closest public transportation stops to the Marriott Budapest are Vigadó tér (tram line 2, running along the Danube on the Pest side of the city), and Deák Ferenc tér (a hub for metro lines M1, M2, M3, tram lines 47, 48 and 49, and bus 100E).
About public transportation in Budapest
Public transport in Budapest is efficient and very well-connected. There are four metro lines, in addition to a large network of buses, trams and trolleybuses. Five suburban railway lines (HÉV) connect to the outskirts of the cities. Most services operate between 5:00 am to 11:00 pm.
Transportation tickets should be purchased before boarding the bus/tram/metro, and need to be validated upon entry. Please do not forget to validate a new single ticket every time you change vehicles, except when changing between metro lines. You should always keep your ticket at all times until you exit the station or vehicle. Tickets are available at purple ticket machines at some stops, as well as the metro stations, Newsagents shops and Tourinform offices.
For more information on Budapest's public transport, please click here.
If you plan on using public transport to move around the city during your stay, we suggest using the official trip planner. A single ticket costs 350 HUF; a block of 10 tickets costs 3000 HUF. You may also purchase a 24- or 72-hour travel card, or weekly, biweekly or monthly passes.