Programme Committee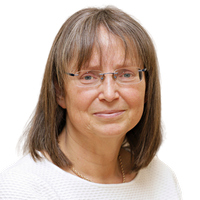 Claudia Junker (Eurostat)
Claudia Junker is leading the Eurostat Task Force on "Peer reviews and quality" since 1 January 2019. Before that she was the head of the unit "Quality management and government finance statistics" from 1 July 2017 to 31 December 2018 and of the unit "Statistical cooperation" from 1 September 2010 to 30 June 2017. In both units dealing with quality she was responsible for the development of standards for the European Statistical System, such as the European statistics Code of Practice (adopted in 2017), the European Statistical System Quality Assurance Framework (adopted in 2019), the European Statistical System Handbook on quality and metadata reports (adopted in 2020) and others. Furthermore, she is responsible for the implementation of these standards in Eurostat and for supporting the EU Member States and other countries in applying these standards. Lately she is leading the work on preparing the next, third round of peer reviews in the European Statistical system. As part of promoting quality in the European Statistical System and beyond, she was a co-chair and member of the Programme Committee for the 2018 Quality conference and also supports third countries in improving the quality of their statistics with a focus on the countries having or willing to apply to become an EU member state, countries in the European neighbourhood to the East and the South and African countries. Claudia also worked in business statistics and was leading the evaluation activities of Eurostat. Prior to joining Eurostat in 1999 she worked in the Statistical Office of Germany in the area of national accounts / input-output tables and managed a wide range of technical assistance projects and training programmes for countries in Central Europe and for countries of the Commonwealth of Independent States (former Soviet Union). Claudia holds a master degree in economics, informatics and management.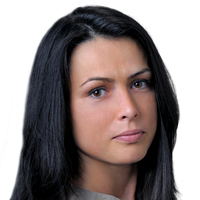 Kornélia Mag (Hungarian Central Statistical Office)
Kornélia Mag was appointed Deputy President of the Hungarian Central Statistical Office in 2019 of the Architectural Services Directorate. She has worked at the Hungarian Central Statistical Office since 2004. Prior to her current position, she worked as advisor to the President of the HCSO from 2016 to 2019, Head of the Methodology Department from 2013 to 2016, and was Quality Manager from 2006 to 2010. Kornélia Mag is Chairwoman of the Supervisory Board of Agriculture Census 2020 and Census 2021 projects. She earned her degree in Applied Mathematics from the Eötvös Lóránd University in Budapest. She is a lecturer at the Budapest Business School.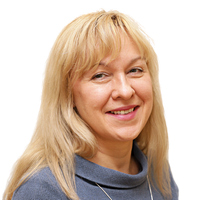 Monika Bieniek (Statistics Poland)
Monika Bieniek holds a master degree in Economics. She began her work in Statistics Poland in 1996 as an expert on standard classifications. Since 2008, she is deputy director of the Methodology, Standards and Registers Department, and later of the Programming and Coordination of Statistics Surveys Department; she is responsible inter alia for quality in statistics, coordination in the fields of methodological works and statistical disclosure control. She takes part in regular monitoring of implementation of the European Statistics Code of Practice in Statistics Poland, and she is involved in implementation of the TQM elements in the organisation. In 2011 she was delegated (for one year) to the Permanent Representation of the RP to the EU in Brussels and worked there as an attaché responsible for preparation of Polish presidency in the Council of the EU in the area of European statistics and as a deputy chair of the Working Group on Statistics in the Council of the EU during Polish presidency. In 2015 she was involved in the ESS peer review exercise as a chair of national coordinator team. From 2019 onwards she has been involved in the 3rd peer review round preparation as a member of the Task Force on Peer Reviews. She is a member of Director of Methodology Group (DIME) and the Quality Working Group set up by Eurostat. She was the co-chair of the Q2018 Conference in Cracow.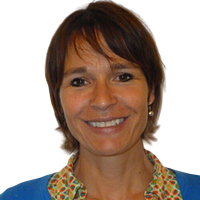 Sofie De Broe (Statistics Netherlands)
Sofie De Broe is head of methodology and scientific director of the Centre for Big Data statistics at Statistics Netherlands in Heerlen. She earned a Master in demography (University of Louvain La Neuve, Belgium), with a Bachelor in Sociology (University of Ghent, Belgium) and a PhD in Social Statistics/Reproductive Health from the University of Southampton, UK. After working at the University of Southampton as a teaching fellow, she worked for 6 years at the Office for National Statistics in Titchfield on Improving Migration Estimates. In 2012, she moved to Germany where she taught Research methods at the university of Duisburg-Essen. Since 2015, she works at Statistics Netherlands where she leads a group of survey and observation methodologists and data scientists who work on new primary observation techniques, structural time series and small area estimation for real time detailed statistics and big data methods, developing experimental statistics using new data sources and implementing them in the statistical process.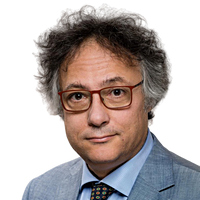 Thomas Burg (Statistik Austria)
Thomas Burg holds a master degree in Mathematics achieved at Technical University of Vienna. After starting his professional career in in the private sector, in 1993 he joined Statistics Austria, where he gained 15 years-experience as methodological expert. In 2008 he was appointed as quality manager of Statistics Austria, and since 2014 he holds the position of head of unit for Quality Management and Methods. Since 2017 he is a member of the Board of the Austrian Statistical Society. Besides his activities on European level as Austrian representative of the Directors of Methodology Group (DIME) and the Working Group Quality, he is involved in several projects and task forces developing topics relevant for quality and methodology within the European Statistical System. After being involved in the design of the 2nd round of Peer Reviews, he now acts as a member of the Task Force developing the methodology for the next round of Peer Reviews. His current interests cover the integration of new data sources into the statistical production process, the development and dissemination of quality guidelines for frames, and the development and design of metadata systems. He acted as project leader and co-chair of the Program Committee when Statistics Austria and Eurostat organized the European Conference on Quality in Statistics in Vienna 2014 (Q2014), and was a member of the Program Committee for the conferences in Helsinki (Q2010), Madrid (Q2016) and Cracow (Q2018).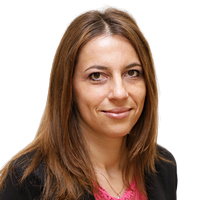 Nataša Cvetković (Statistical Office of the Republic of Serbia)
Nataša Cvetković began her work at the Statistical office of the Republic of Serbia (SORS) in 2003 as an expert on sampling methodology. Since 2010, she actively participated as a member in the activities of the SORS internal Working group for quality management, until year 2016 when she was appointed as the leader of this group. Since then she is responsible for quality management, metadata and planning issues, and she is currently holding the position of head of Quality, Methodology and Planning Department. In 2017 she was actively involved in the ESS peer review as a member of national coordinator team. She is member of the Eurostat Working Group on Quality in Statistics, and also of UNECE Supporting Standards Group for the modernisation of official statistics.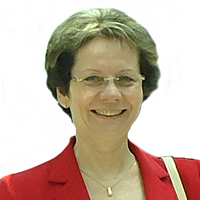 Maria Dologová (Statistical Office of the Slovak Republic)
Mária Dologová – Director of Dept. Strategy and Integrated Management System in the Statistical Office of the Slovak Republic. Since 2004 she has been responsible for implementation and further development of the QMS in the whole SOSR according to ISO9001 standard integrated with requirements of the ESS Common Quality Framework, according to requirements of the SOSR itself and of other systems and interested parties. She is Management Representative in the area of quality and Quality Manager of the SOSR. Since 2004 M. Dologová has also been responsible for the implementation and further development of the strategic management in the SOSR – i.e. for development, implementation and evaluation of the SOSR corporate development strategies. M. Dologová holds the award Top Quality Manager in the public administration of the Slovak Republic for the year 2017.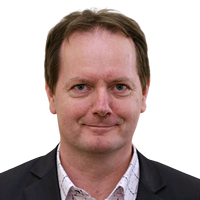 Tamás Dusek (Széchenyi István University)
Tamás Dusek is professor of Statistics and head of the Economic Analysis department at Széchenyi István University in Győr, Hungary. He is editor-in-chief of Statisztikai Szemle and Hungarian Statistical Review, and member of the editorial boards of four additional academical journals. His research activity in the field of statistics focuses on the methods and methodology of spatial statistics. He has two monographs in this area, The foundation of spatial analysis (2004) and Spatial statistics (2015, co-author: Balázs Kotosz). He has produced over 150 publications. He has attended academic conferences as a presenter more than 100 times.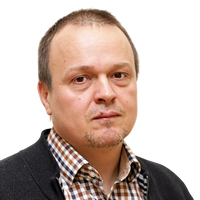 Péter Kovács (University of Szeged)
Peter Kovács is associate professor and chair of Department of Statistics and Demography (2013–), and dean of Faculty of Economics and Business Administration (2017–) at University of Szeged. Since 2016 he is the Vice president of the Hungarian Statistical Association, and since 2018 he is the chair of Statistic Scientific Subcommittee of Hungarian Academy of Science. He earned his Mathematics diploma from University of Szeged, Hungary and has a PhD and habilitation in Economics. The topic of his dissertation was Analysis of multicollinearity and the habilitation concentrated on statistical and financial literacy development. His main research interests are the statistical and financial literacy, statistics education development and multivariate statistical models. He leads a research group on financial literacy and takes part in several research projects for instance in ProCivicStat.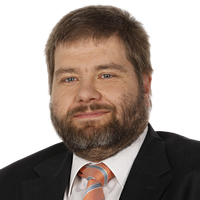 András Máth (European Statistical Advisory Committee)
András Máth is a sociologist, an honorary associate professor at ELTE Social Faculty and gives several lectures about market research, official statistics, research technologies, media-usage since 1993. He worked as a market researcher since 1996, he was research director of media at GfK, Netsurvey, after member of the management of several media companies (Index.hu, Ringier, Mediaworks). András Máth is active within international and local professional societies, such as WAN-IFRA, FIPP, ENPA. For the past two years he has been the General Manager of the Hungarian branch of the IAB (Interactive Advertising Bureau). He organized the Hungarian print and digital JIC (Joint-Industry-Committee) for audience measurement. He is a member of ESAC since 2019.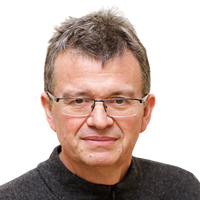 Jean-Marc Museux (Eurostat)
Jean-Marc Museux, PhD in Physics, taught Statistics at the Free University of Brussels and worked at Statistics Belgium until 2001. He joined Eurostat in 2001 as a methodologist, specialised in survey sampling and time series analysis. From 2004 to 2007, he was responsible for the production of Statistics on Income and Living Conditions (EU-SILC). He was appointed Head of Section Methodology from 2007 to 2012. In 2012, he became Chief Enterprise Architect in Eurostat contributing to the modernisation of the European Statistical System. During his career, he has participated in many international conferences and initiatives, among others the UNECE Common Statistical Production Architecture. He coordinated the development the ESS Enterprise Architecture Reference Framework released in 2015. His current domains of interest are semantic technologies, (big) data architectures, open data and services, data analytics. He is a member of the programme Committee of the Quality Conferences since 2010.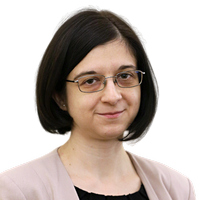 Andrea Petres (Hungarian Central Statistical Office)
Andrea Petres is Quality Manager at the Hungarian Central Statistical Office. She has been working at this institution since 2018, and is responsible for the development of the quality management system and the implementation of other quality-related projects. She holds a master's degree in Sociology. Previously she has worked in the public sector in Hungary and has experience in designing and implementing complex programs. She is a member of the ESS Working Group on Quality.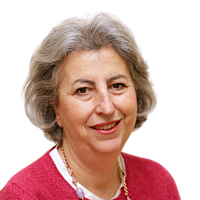 Marina Signore (Italian National Institute of Statistics)
Marina Signore is Director of Research at Istat. Her current position is Advisor to the Director of the Data Collection Directorate. She is the chair of the UNECE Supporting Standards Group in charge of the maintenance, updating and communication of modernisation models. Recently, she has coordinated the European project "Mixed-mode designs in social surveys-MIMOD" granted by Eurostat. She has been Head of division for Quality and Metadata for several years. She has been responsible for designing and implementing Istat's Quality Policy until 2016. She has been a member of international working groups on quality, among which the LEG on Quality, the Sponsorship Group on Quality and the UN NQAF expert group. She is a member of the Programme Committee of Q2020.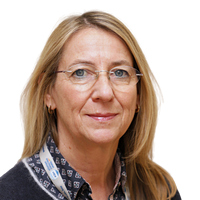 Véronique van der Zande (Eurostat)
Véronique van der Zande began her work at Eurostat in 2001 and joined Eurostat's "Task Force on Peer reviews and quality" in the beginning of 2019. Since then she has been very active in quality and her tasks covered a.o. preparing the third round of peer reviews, the publication of the new ESS Handbook for quality and metadata reports and the follow-up of quality projects in the enlargement countries. Before joining the task force she worked in several other services at Eurostat and the European Commission, covering mainly statistical cooperation and business statistics.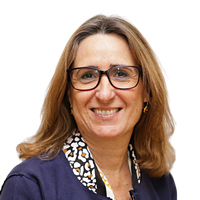 Maria João Zilhão (Statistics Portugal)
Maria João Zilhão is member of the Board of Statistics Portugal (INE) since January 2018 and was the Director of the Planning, Control and Quality Unit at INE since 2007. She has been involved in Quality Management at the ESS since 1999, and was member of several groups, including the LEG on Quality and the Sponsorship Group on Quality. She has also been involved in the preparation of European quality tools such as the ESS QAF. She has been a trainer in the field of quality in statistics at ESS level since 2001, and also has experience in international cooperation in the area of systematic quality management. She is a member of the Q2020 Programme Committee and has also been a Programme Committee member in previous editions of the European Quality Conference.